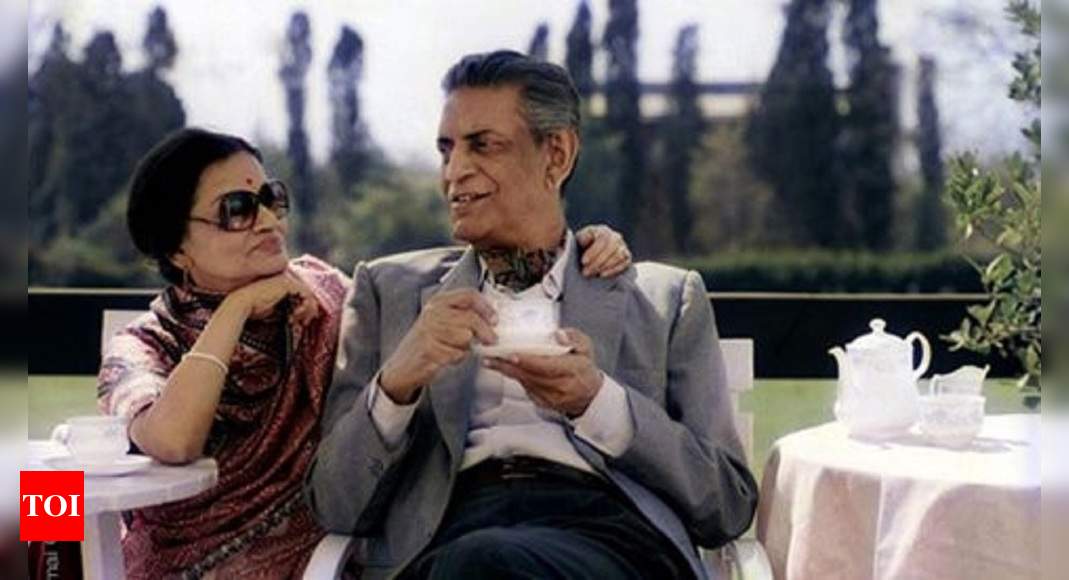 Nemai Ghosh had clicked this photograph of Satyajit Ray with Bijoya for a tea brand commercial that was shot i...Read MoreKolkata: When acclaimed photographer Nemai Ghosh breathed his last at his Kolkata residence on Wednesday due to cardio respiratory failure, many referred to it as the end of a legend who among other attributes was…
Nemai Ghosh had clicked this photograph of Satyajit Ray with Bijoya for a tea brand commercial that was shot i…Read More
Kolkata: When acclaimed photographer Nemai Ghosh breathed his last at his Kolkata residence on Wednesday due to cardio respiratory failure, many referred to it as the end of a legend who among other attributes was known as Satyajit Ray's Boswell and the only Indian lensman to have photographed director Michaelangelo Antonioni at work. Ghosh, a Padma Shri recipient, was 86 and is survived by wife Sibani, son Satyaki and daughter Sharmistha.
For someone who had been photographing Ray from 1968 to 1992, it is indeed a miracle of sorts that he never had any formal training in photography. In his own words, Ghosh would often say: "let alone photography, I didn't even know how to use a camera before I met Ray".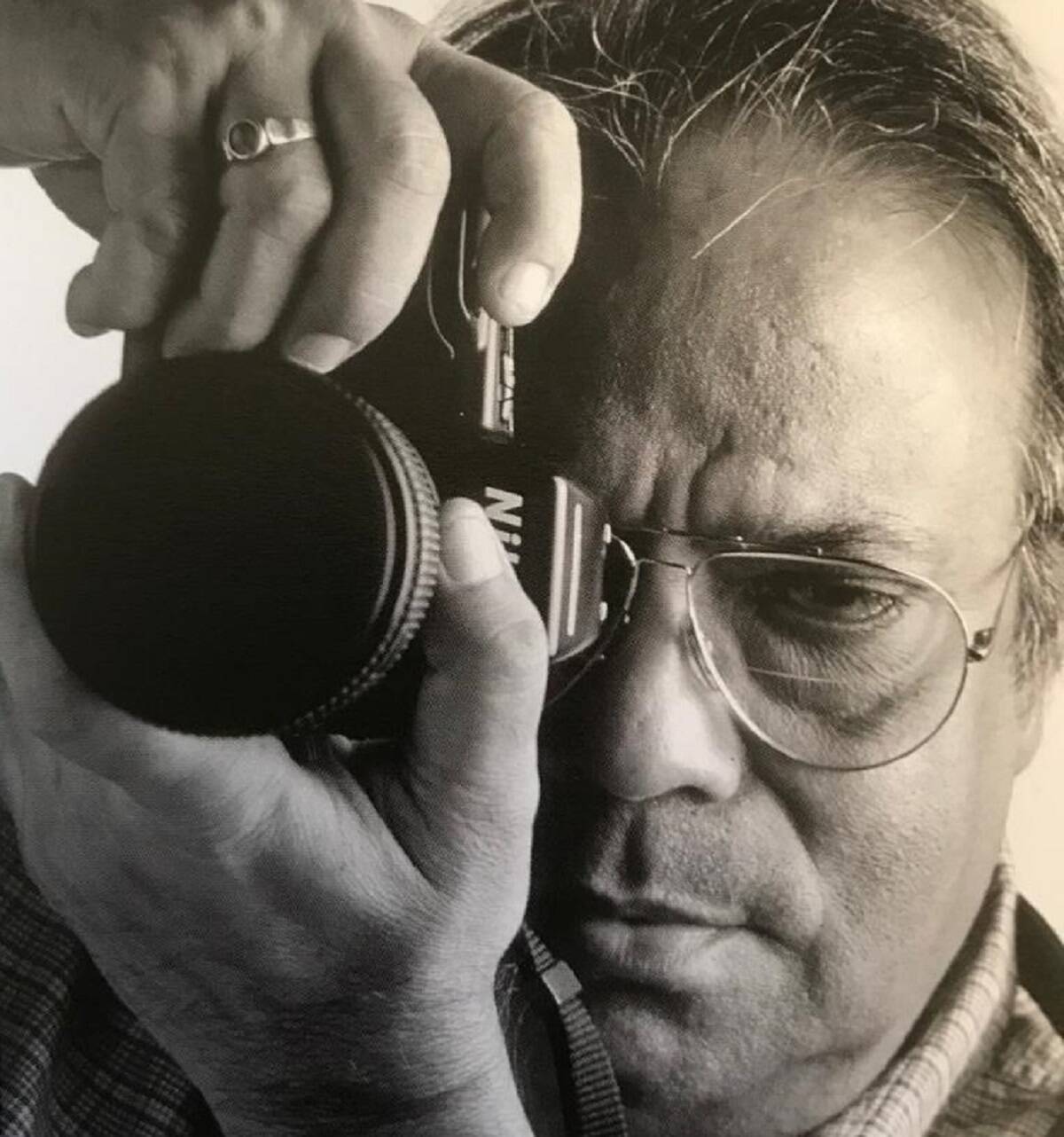 Nemai Ghosh
Yet, it was through his discipline, sincerity, tenacity and eye for getting the right angle at the right moment that earned him this complement from Ray: "For close to 25 years, Nemai Ghosh has been assiduously photographing me in action and repose — a sort of (James) Boswell working with a camera rather than a pen. In so far as these pictures rise above mere records and assume a value as examples of a photographer's art, they are likely to be of interest to a discerning viewer."
Ghosh had a natural affinity towards black and white photography and would often say that it "can capture light, ambient and hidden, in a manner colour cannot". That gave him an edge and also earned praise from French photographer Henri Cartier-Bresson, who had said: "Through his visual gift, Nemai Ghosh allows us to be intimate with filmmaking, and to feel with great fidelity the drive, the alertness and the profundity of this giant of cinema in all his majestic stature".
Even in last September, he had asked his photographer son to keep one camera for him at home for himself. "He still wanted to do photography. He had given all the other cameras to me. But when he suffered a fall at home in November, he asked me to take away everything. That was the first time in his 86 years of life that he said he wouldn't be able to take photos any longer," said Satyaki, remembering his father's last request. "He had asked me to do something with black and white films that was far removed from the world of digital. I had told him that I would," added Mumbai-based Satyaki, who wouldn't be able to attend his last rites because of national lockdown.
But before Ghosh's tryst with photography, he was a theatre actor and had worked with thespians like Utpal Dutt and even Rabi Ghosh. He considered Tapas Sen as his guru who taught him everything he knew about light. It was a still camera left behind in a taxi that changed the course of young Ghosh's life. One day, a friend got a still camera with a fixed lens (Cannonette QL 16). This friend had owed Ghosh Rs 200. It was a matter of impulse that Ghosh offered to write off the loan in exchange for the camera. That one single moment had changed the trajectory of his life.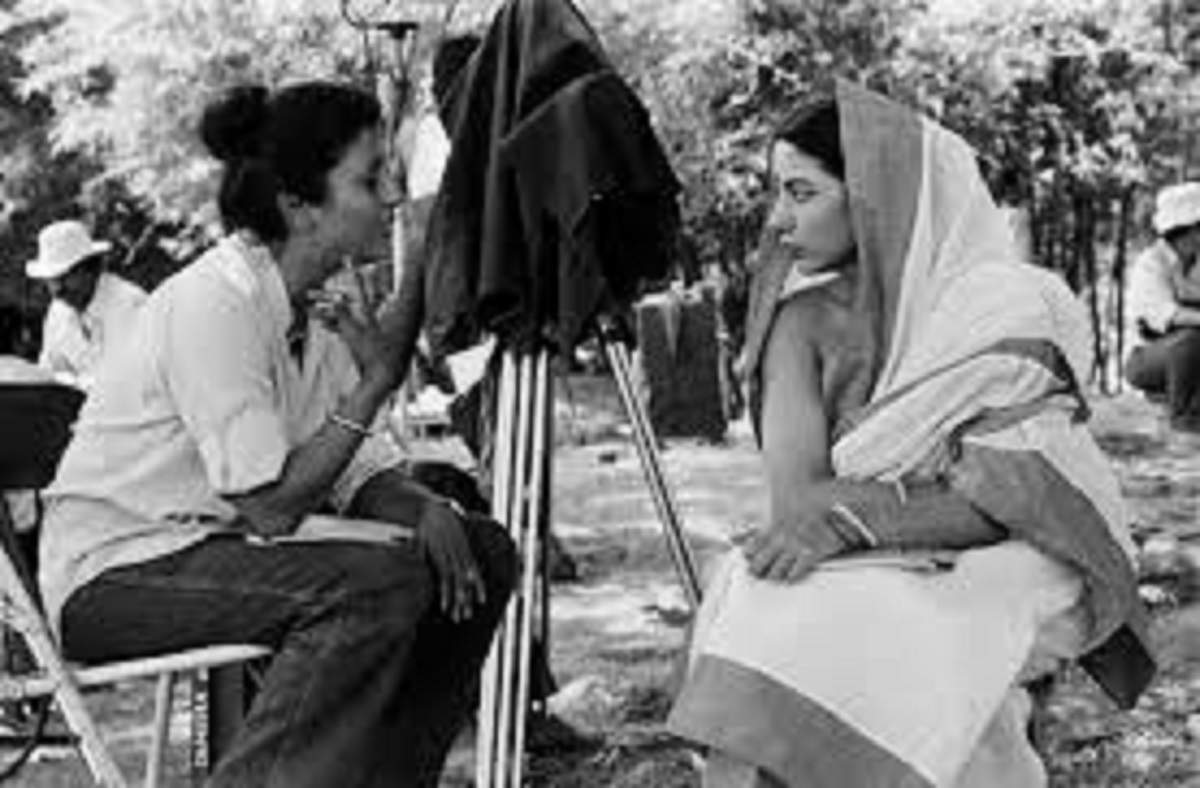 Aparna Sen and Shabana Azmi on the sets of 'Sati'
Soon after this incident, he had left for an outing to Rampurhat where Ray was shooting for 'Goopy Gyne Bagha Byne'. What helped was the fact that Rabi Ghosh, who was playing Bagha in the film, was the director of the theatre group, Chalachal, where Ghosh was a member. When he reached the sets, he found the unit rehearsing the famous shot of water drops falling on Bagha's drums. In a jiffy, Ghosh had clicked and exhausted two rolls of candid shots.
For a rank amateur, it was a huge experience to have shot Ray at work. Ghosh had showed the photos to his friend – Banshi Chandragupta. He was Ray's art director and had showed them to the filmmaker. Extremely impressed with his angles, Ray had even told Ghosh: "Apni toh moshai amar angle mere diyechhen!" What started as a hobby soon became an assignment. During the shooting of 'Aranyer Din Ratri', Ray assigned him to take the photos. From 'Ghare Baire' onwards, he started receiving payment for them too. Not just movie stills, he even has a storehouse of stills from Ray's documentaries—on Sikkim, on painter Benode Behari Mukherjee and on Bharatanatyam artiste Balasaraswati. He was also the chosen photographer for shooting the Ray couple when they had modelled for a tea brand. In Ghosh's words, the Rays were the "best models" he ever had. In his kitty also lies a rare series of some unseen "romantic" photos which the couple would get clicked by him on their wedding anniversary (October 20).
That's precisely why picking his best photograph from the Ray collection was as hard as choosing the favourite among his children. Yet, there was one from the shooting of 'Ashani Sanket' that he never forgot to mention. It had him filing Ray and cinematographer Soumendu Roy following Babita in the sequence where she is raped in the forest. Ghosh had run after the trio to "capture the movement and flux of the tracking shot".
Ghosh himself would reveal that the secret of his photography lay in "observation" and "a penchant for capturing the moment at the right time". For director Sandip Ray, Ghosh's photography stood out because of their "spontaneity" and "candidness". "During those days when he used to work with Baba, many would use flash. But, he would rarely use flash while capturing the classic moments," he said.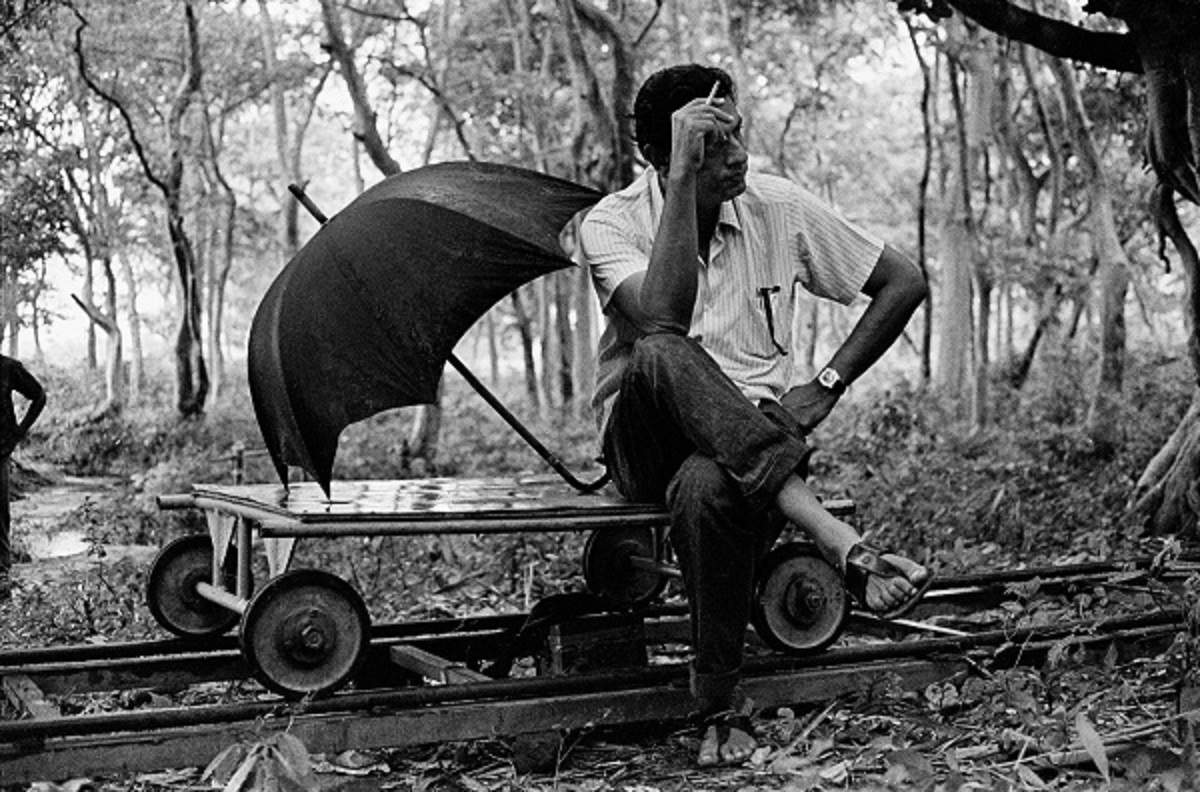 Satyajit Ray during the shooting of 'Aranyer Din Ratri'
Yet, Sandip wouldn't want to limit Ghosh's treasure trove as just a collection of some 90,000 photographs of Ray. "He used to take a lot of care of the photos he took. It wasn't that he would click a photograph and then forget all about it. He was extremely methodical. We should all learn archiving from him. He had such arresting photographs of Kolkata, the world of theatre and the tribal life of Bastar. There was so much variety in his work. He had gone to meet French photographer Henri Cartier-Bresson. He also had a met Italian director Michaelangelo Antonioni and photographed him while the latter was painting," he remembered.
During a trip to Kolkata to attend the film festival in 1994, he had gifted Antonioni his book titled 'Satyajit Ray at Seventy' that also had his comment on Ray. Antonioni was so impressed that had wanted Ghosh to join his unit in case he shot in India. The project never took off but Ghosh had three cameras full of intimate moments of the director of 'L'Avventura', 'La Notte', 'L'Eclisse' and 'The Passenger'.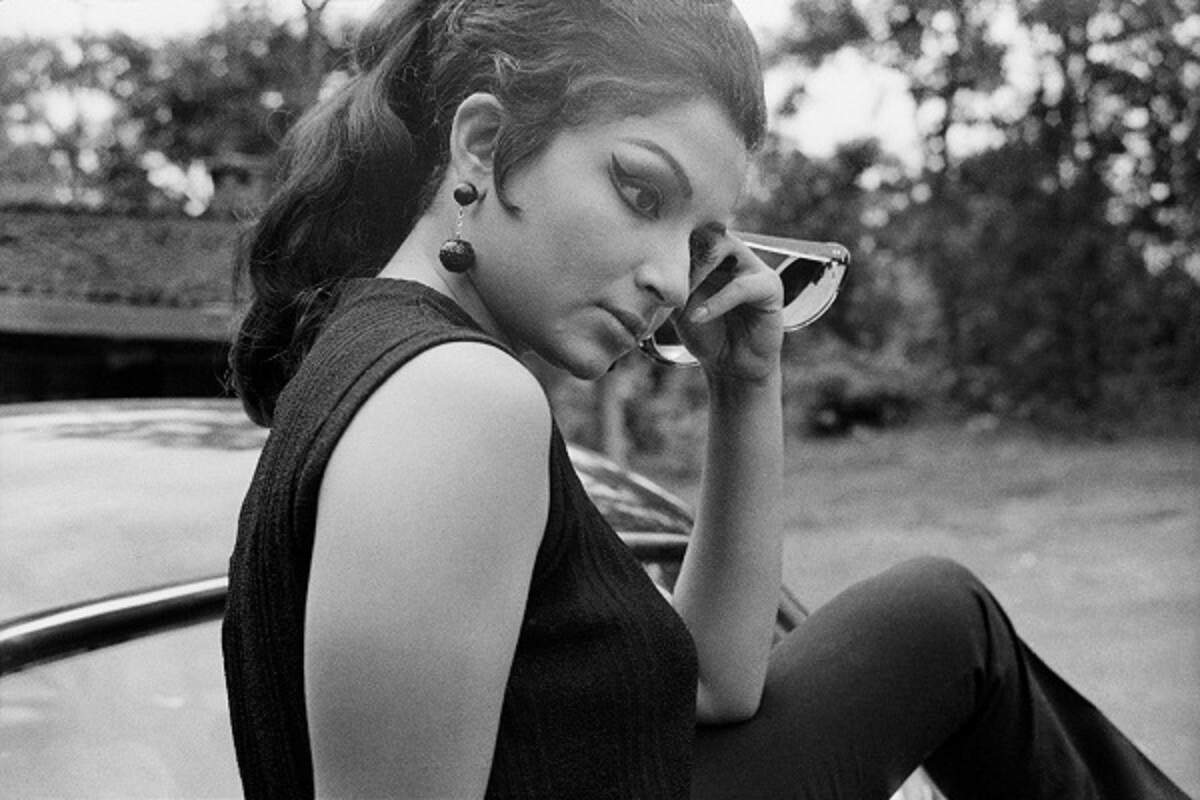 Nemai Ghosh photographs Sharmila Tagore at a photo session during 'Aranyer Din Ratri'
Much later in 2006, he was personally invited to attend an exhibition of Antonioni 's paintings in Rome. He had agreed but on the condition that he be allowed to photograph the auteur while he was painting!
Back in Kolkata, he had worked with Ritwik Ghatak in 'Jukti Takko Aar Gappo', Mrinal Sen in 'Interview' and 'Calcutta 71', Goutam Ghose in 'Paar' and 'Antarjali Jatra'. When Roland Joffe came to shoot 'City of Joy' in Kolkata, Ghosh clicked the iconic picture of Om Puri, Shabana Azmi and Patrick Swayze on a staircase. Then, there was Mir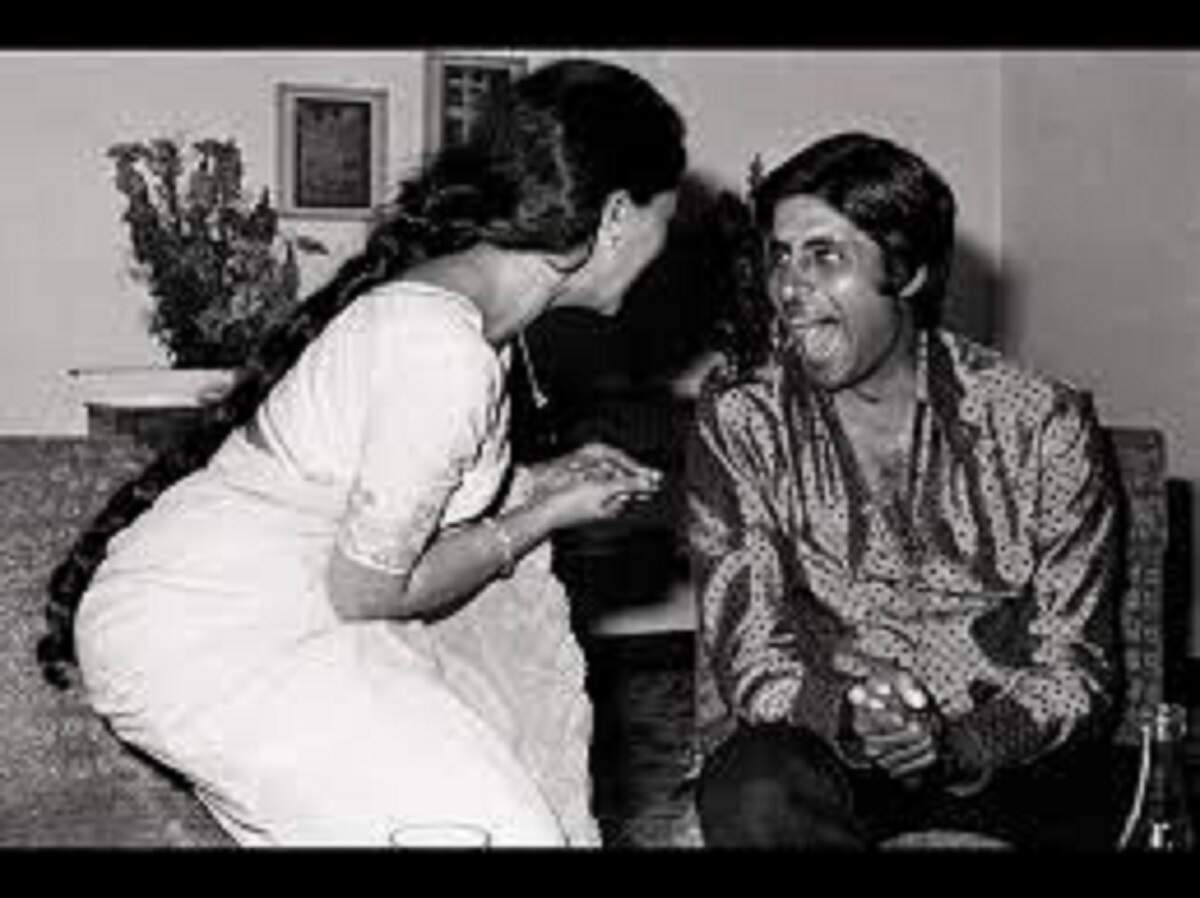 Nemai Ghosh photographs a candid moment of Jaya and Amitabh Bachchan
a Nair who had asked him to photograph for four days while shooting 'The Namesake'.
His been-there-done-that list also includes the exemplary visual essays in 'The Faces of Indian Art: Through the lens of Nemai Ghosh', his documentation of Kolkata and his four books with painter Paresh Maity. A copy of the yet-to-be-release book titled 'Paresh Maity: A Portrait of the Artist in the World' had reached Ghosh some days back. "Simplicity was the hallmark of his works," described Maity, adding, "This book, a visual journey of two artists for 25 years where we travelled across the globe has him taking some 5,000 black and white photos of mine on his analogue camera. He was like a child. Every time I went abroad, he would ask me to get black and white films. There was a child in him. As a mark of respect, I have kept the book on the altar in my puja room."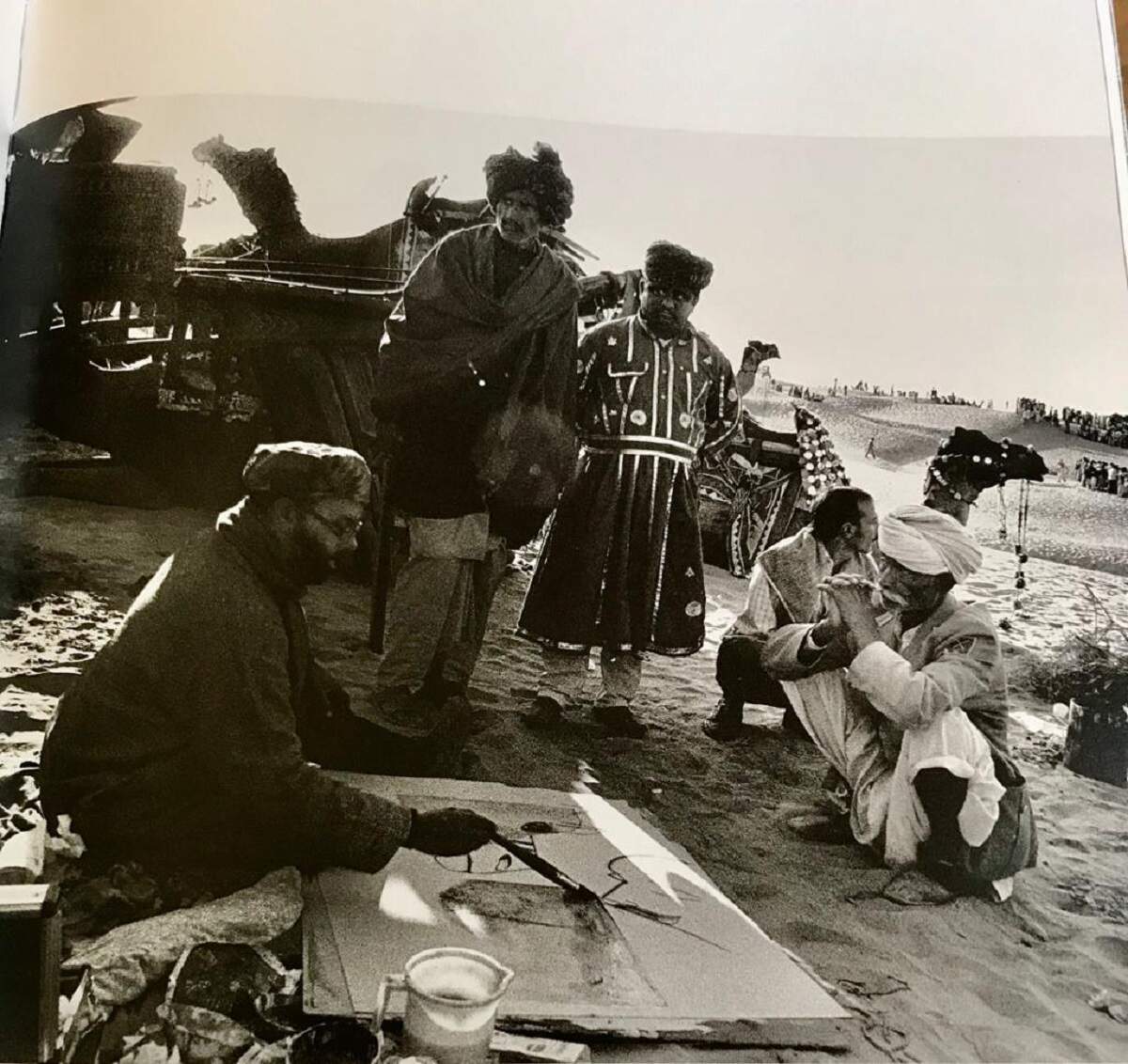 A photograph of Paresh Maity that was taken by Nemai Ghosh
Remembering the experience of working with him for the last project, Ina Puri, who had edited and wrote the text for his 'The Faces of Indian Art: Through the lens of Nemai Ghosh' covering 50 years of art and 52 artists, said, "Not many know about his brilliant documentation of artists and their work spaces. For the forthcoming book with Paresh Maity, the photographs were his while the text was mine. It isn't easy to avoid boredom while doing a book with one artiste. But Nemaida's painted the images with such light and shadow that all of them look so uniquely different."
Over so many conversations, Puri felt an infectious "jest for life". "When I last met him in February, he was still planning to work and bring out his book on Antonioni. Nemaida was a professional to the core. Despite his failing health, he was forever ready to pick up the camera and create magic. You forgot his age when you saw his enthusiasm. For him, the camera bag was ready by the door- you never knew when you had to rush out!" Puri said.
On Wednesday, Ghosh reached for his bag and perhaps returned to the world of Ray. Forever.