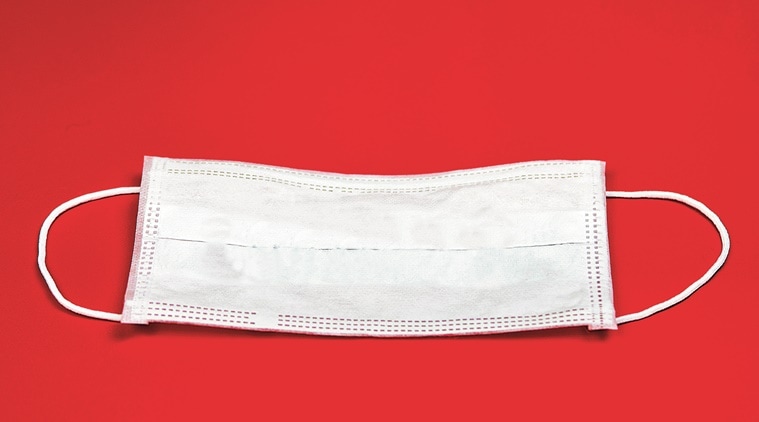 Written by Nushaiba Iqbal , Harish Damodaran , Udit Misra | Updated: March 22, 2020 12:35:56 pm The economic after-effects of COVID-19 are at present being analysed largely for creating disruptions in global supply chainsFinancial markets love to borrow terms and metaphors from epidemiology. Thus, the meltdown set off by the collapse of Thailand's currency…
Written by Nushaiba Iqbal
, Harish Damodaran
, Udit Misra
|
Updated: March 22, 2020 12:35:56 pm
The economic after-effects of COVID-19 are at present being analysed largely for creating disruptions in global supply chainsFinancial markets love to borrow terms and metaphors from epidemiology. Thus, the meltdown set off by the collapse of Thailand's currency in early July 1997 came to be known as the "Asian flu". The current one roiling global equity, credit and commodity markets is being compared to the "financial contagion" of 2008. The difference, though, is that the trigger and cause this time aren't the bankruptcy of a Lehman Brothers or crash in the market for subprime mortgage-backed securities. Instead, it is a real virus that infects physically and whose after-effects are being "transmitted" in the financial world.
READ | Small investors are hit hard but coronavirus deeper worry than crash
But SARS-CoV-2's impact on economies — again using the analogy of pandemics — is significantly influenced by "pre-existing conditions".
In September 2008, when Lehman Brothers happened, the Indian economy was relatively better placed in terms of the financial health of its households, firms, banks and government. In March 2020, the economy isn't exactly on a ventilator, but the underlying structural weaknesses are rather obvious. GDP growth in 2008-09 slumped to 6.7%, from 9.3% the previous year, only to quickly recover to 8.6% in 2009-10 and 8.9% in 2010-11. By contrast, the novel coronavirus has struck when growth has already slowed, from 6.6% in 2017-18 to 6% in 2018-19 and 4.9% in 2019-20.
The economic after-effects of COVID-19 are at present being analysed largely for creating disruptions in global supply chains — especially with China producing much of the basic active pharmaceutical ingredients, automotive component parts or mobile handset and electronic device inputs that are imported by manufacturers, including in India.
Supply apart, there is also the shock to demand from people cutting down on travelling and flying or not going to restaurants, shopping malls and movie theatres. In normal circumstances, these disturbances — along with their negative feedback loops on jobs, incomes, spending and consumer confidence — ought to end once the virus has run its course. There are reports already of Chinese factories, at least outside the original epicentre of Wuhan, limping back to life.
However, the Indian economy is not in the position it was in during the last global financial crisis. The "pre-existing" conditions, which are highlighted in the charts below, make any 2009-10-like recovery highly unlikely today. While SARS-CoV-2 will certainly test the economy's resilience in the coming months, as the charts reveal, there are lesser vulnerabilities and even opportunities thrown up by the present crisis.
FPIs outflows $14.7 billion in March aloneCOVID-19's most immediate impact has been on the markets, with foreign portfolio investors (FPIs) turning risk-averse and exiting emerging economies. Since the start of 2019, they have sold $13.28 billion worth of Indian equities and debts. Such outflows — $14.7 billion in March alone, after net inflows in the first two months — were last seen in 2008, when the figure was $ 9.34 billion for the entire calendar year. The dumping of stocks by FPIs has led to the BSE Sensex falling 27.5% this year — again the most since the 52.4% in the whole of 2008. Sell-off is taking place in bonds, too. Since March 9, yields on 10-year government security, the safest Indian debt instrument, have risen from 6.07% to 6.26%, even crossing 6.4% on Thursday. Investors' flight to safety could also affect venture capital and private equity funding of start-ups. The likes of OYO, Ola, Byju's and Zomato raised an estimated $ 10 billion in 2019. That may not be easy now.
Given distress, no room for stimulusIn 2008, the UPA government responded to the Great Recession with a massive stimulus package. It could do so because the Centre's fiscal deficit was only 2.7% of GDP in 2007-08. The finances of states were even better — they, in fact, ran a combined revenue surplus. As both the Centre and states opened the fiscal spigots, the economy strongly rebounded. Given the distress situation across sectors today, the economic as well as moral case for a stimulus — say, a Rs 10,000 cash transfer to every poor and lower middle class household bearing the brunt of dislocation from coronavirus – is probably even stronger. But unfortunately, there is little headroom for either the Centre or the states to spend their way out of the crisis. Not only are their deficits beyond or close to the targets set under the Fiscal Responsibility and Budget Management Acts, doubts are also being raised on the credibility of the published numbers. Taking the call for stimulus couldn't be tougher.
Households saving less, borrowing moreIt's not just governments, but also households that are relatively broke. One indicator is their annual gross financial savings, which fell from Rs 20.61 lakh crore in 2017-18 to Rs 19.96 lakh crore in 2018-19. But more striking is the growth in financial liabilities that include loans taken from banks and non-banking financial companies; these have almost doubled from Rs 3.85 lakh crore to Rs 7.66 lakh crore between 2015-16 and 2018-19. As a result, the financial savings of households, net of liabilities, have dropped to below 6.5% of GDP, the lowest for this decade. Households are saving less, as their incomes aren't growing enough and they are simultaneously borrowing more. Reduced savings and rising indebtedness may deter consumption and investment by households, even after the crisis ends. The "negative wealth effect", from the collapse in the value of their stock, mutual fund or even real estate investments, can further impair consumer confidence.
India Inc. New wave of defaults fearedThe last decade was a turbulent period for India Inc, with many a corporate landing neck deep in debt or even going belly-up. Worse, their woes haven't ended with the dawn of the new decade. According to the investment banker Credit Suisse, the total debt of 3,700 listed non-financial companies stood at Rs 17.6 lakh crore as on December 31, 2019. Of the aggregate amount, 43% was with companies whose profits weren't enough to pay interest. Till 2011-12, this share was less than 30%. Further, more than half of the Rs 17.6 lakh crore debts were of telecom, power and other infrastructure sector firms. There are many companies whose promoters have pledged over 75% of their shares to avail loans. The bloodbath in markets, especially with the spread of COVID-19, could herald a new wave of defaults and the liabilities side of corporate balance sheets turning into non-performing assets of banks.
Banks in poor health, NPAs risingThe markets have tanked by around 21.9% so far this month, but the slide has been even more — at 30.3% — for bank stocks. Not surprising, given the precarious state of India's banking system. In 2007-08, gross NPAs of scheduled commercial banks accounted for hardly 2.2% of their total advances. That ratio is currently 9.3%. While down from the 11.2% level of 2017-18, the problem is the bad loans of NBFCs. The gross NPA ratio of these "shadow banks" has grown from 5.3% in March 2018 to 6.3% in September 2019. The banking sector is ill-equipped to finance an economic recovery now. Unlike in the period leading to the 2008 crisis, the country's organised lenders were already dealing with the aftermath of the collapse of IL&FS, Punjab & Maharashtra Cooperative Bank and Yes Bank before COVID-19 entered the scene. The outbreak may create new NPAs and necessitate a fresh round of bank bailouts.
Rupee holds steadyIn 2013, the rupee plunged roughly 18.8% against the dollar in just over three months between May 22 and August 28. This came in the aftermath of the US Federal Reserve announcing a winding down ("tapering") of its $70-billion-a-month bond buying ("quantitative easing") programme. India was then running a record current account deficit (CAD) in its external balance of payments account. The Fed's move naturally sparked capital outflows and a run on the rupee. That threat, of speculators "shorting" the rupee is remote this time around. The reason: The CAD is far lower than its 2012-13 high of $88.16 billion and also the country's foreign exchange reserves, at $ 481.89 billion as on March 13, can comfortably finance 12 months of imports. The CAD is likely to fall further with the crash in international oil prices. Since February 27, the rupee has dipped by 4.8% — from Rs 71.56 to Rs 75.20 to the dollar — which isn't really much.
Crude cash: An unexpected bonanza When the last global crude crash happened — the average cost of oil imported by Indian refiners slid from $105.52 per barrel in 2013-14 to $46.17 in 2015-16 – the Modi government sharply raised the excise duty on diesel and petrol from Rs 3.56 and Rs 9.48 to Rs 17.33 and Rs 21.48 per litre, respectively, between June 2014 and February 2016. A similar opportunity has arisen, with Brent crude prices more than halving from $66 to below $28 a barrel since the start of 2020. On March 14, the excise duty was further hiked to Rs 18.83 per litre on diesel and Rs 22.98 for petrol. India consumes around 10 crore kilo-litres of diesel and 3.8 crore kilo-litres of petrol annually. Every Re 1 per litre increase in excise or value added tax thus generates Rs 13,800 crore of additional revenues. Neither the Centre nor states are going to miss out on this renewed windfall to fix their battered finances.
COVID-19 will force focus on healthOne positive effect of the COVID-19 pandemic is that it will force greater attention on public health. Currently, total government expenditure on health is just about 1% of GDP, much below 4% in education. Funding for the latter has been bolstered through a dedicated 3% cess on personal, corporate income tax since 2004-05. From 2018-19, this levy has gone up to 4%, while being renamed as health and education cess. Like in education, a bulk of the public health spending (69%) is undertaken by states. Of the 7.4 lakh-odd beds in public hospitals, not even a lakh are with AIIMS and other Central institutions like the Ministry of Defence, Railways, Employees' State Insurance Corporation and Directorate General of Health Services. The nearly 31,500 primary/community health centres and 1.6 lakh sub-centres in rural India are also entirely maintained by states. Enhancing both funding and delivery of public health services is ultimately about strengthening state capacity.
Here's a quick coronavirus guide for you to stay updated: Who all should be tested for Covid-19 and when? | How should you quarantine yourself? | How often (and how) should you clean your home? | What is the Janata Curfew announced by PM Modi? | Who are restricted from coming to India, and from when? | How long can the virus live on surfaces or in air around you? | Still more Coronavirus Q&A Explained news here
📣 The Indian Express is now on Telegram. Click here to join our channel (@indianexpress) and stay updated with the latest headlines
For all the latest Coronavirus Outbreak News, download Indian Express App.