Use your ← → (arrows) to browsePORTSMOUTH, ENGLAND – MARCH 02: Eddie Nkethia of Arsenal is congratulated by team-mates after he scores a goal to make it 2-0 during the FA Cup Fifth Round match between Portsmouth FC and Arsenal FC at Fratton Park on March 02, 2020 in Portsmouth, England. (Photo by Robin Jones/Getty…
PORTSMOUTH, ENGLAND – MARCH 02: Eddie Nkethia of Arsenal is congratulated by team-mates after he scores a goal to make it 2-0 during the FA Cup Fifth Round match between Portsmouth FC and Arsenal FC at Fratton Park on March 02, 2020 in Portsmouth, England. (Photo by Robin Jones/Getty Images)
On Monday, Arsenal travelled to Portsmouth in the FA Cup fifth round looking to avenge European humiliation. Here are five things we learned from the 2-0 win.
After yet another harrowing European defeat in the month of February on Thursday night, this time to Greek side Olympiakos, meaning Arsenal crashed out of the Europa League and lost their 'Get out of Jail Free' card to qualify for next season's Champions League, the Gunners steadied the ship and returned to some semblance of normality under new head coach Mikel Arteta with a consummate 2-0 victory over League One side Portsmouth in the fifth round of the FA Cup. Sokratis and Eddie Nketiah notched the goals, while an excellent centre-back partnership patrolled the backline and controlled the match throughout. This was a curiously professional response.
Here are five things we learned from the 2-0 victory on Monday night.
LONDON, ENGLAND – FEBRUARY 27: (BILD ZEITUNG OUT) Matteo Guendouzi of Arsenal FC, Ainsley Maitland-Niles of Arsenal FC and Sokratis Papastathopoulos of Arsenal FC sits on the bench prior to the UEFA Europa League round of 32 second leg match between Arsenal FC and Olympiacos FC at Emirates Stadium on February 27, 2020 in London, United Kingdom. (Photo by Roland Krivec/DeFodi Images via Getty Images)
5. What has Ainsley Maitland-Niles done?
It has been a running storyline for the past few weeks, but for some strange reason, Mikel Arteta has fallen out with Ainsley Maitland-Niles. The young Englishman started the first five Premier League matches under Arteta and impressed in all of them, shifting into a hybrid right-back role that suited his central midfield instincts in possession.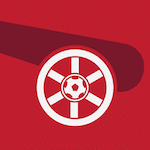 Want your voice heard? Join the Pain In The Arsenal team!
But ever since Hector Bellerin returned from a hamstring injury and took his place in the starting XI, Maitland-Niles has disappeared from the picture. Bellerin is the number one right-back, while Arteta has now turned to centre-back Sokratis as the back-up while also signing Cedric Soares on a six-month loan deal in January.
Maitland-Niles has not been in the last three Premier League matchday squads, missed both legs against Olympiakos, and now sat on the bench when many of the young players started here, only handed a late cameo in the 90th minute. Sokratis is quite clearly not a right-back and does not look comfortable in the position, but Arteta perseveres with him. So what in the world has Maitland-Niles done?